About the Paulding County Democratic Committee
We are a committee of concerned citizens, activists and volunteers working to improve the lives and livelihoods of residents of Paulding County, Georgia and its cities, including Dallas, Hiram and Braswell. We are committed to a wide variety of progressive, pro-society causes, including the following:
Fiscal responsibility
Civil and human rights
Individual liberty
Economic and labor justice
Quality education
Equitable and reliable transportation
Veterans' concerns
Environmental protection
We are also the county branch of the Democratic Party of Georgia and a member of the 14th District Democratic Committee.
Party Documents
We abide by and support the charter, by-laws and platform of the Democratic Party of Georgia as well as our own county by-laws and platform.
Officers
The executive committee consists of (5) five officers: the chair, two vice chairs, secretary, and treasurer. Each executive committee member holds responsibilities and duties that they are tasked with according to our committee bylaws. The current executive committee term begins January 1, 2021, and ends December 31, 2022.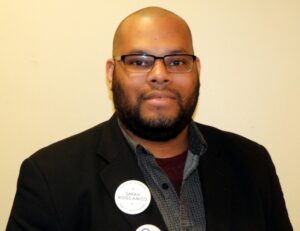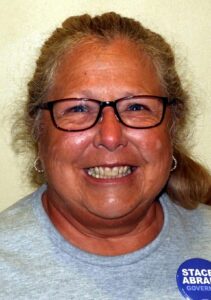 County Commission Post I
Mark Bell
Skyler Joseph
Susan Mayberry

Joseph Fouts

Vacant
County Commission Post II
Logan Lee Adams
Celeste Graham
Josh Smith

Vacant

Vacant

Vacant
County Commission Post III
Debra Chandler
Montenia Edwards
Taurus Madric Morris
Marguerite S. Simmons
Terrence White

Vacant
County Commission Post IV
Andrea Baerwalde
Mike Blundell
Sheila Garcia-Sanchez
Cynthia Gatewood
Ernest Morse
Ralph Meers
Subcommittees
Subcommittees serve the purpose of assisting our county committee in being productive and reaching our goals. Each subcommittee is overseen by a member of the executive committee. The executive committee chair recommends a designated Director whom is voted in.  Any member wishing to become a member of a subcommittee should contact its respective committee chair.
Committee Affairs Subcommittee
The Committee Affairs Subcommittee oversees and offers support to all of the Paulding County Democratic Committee's official subcommittees.
Social Events Subcommittee
The social events subcommittee is responsible for organizing social events that bring our community together in building relationships consequently building the Democratic Party.
Susan Mayberry, Social Events Director
Diversity & Inclusion Subcommittee
The diversity & inclusion subcommittee, a required subcommittee deemed necessary by the Democratic Party of Georgia, is responsible for recruiting and retaining members that reflects the Democratic Party.
Andrea Baerwalde, First Vice Chair

Vacant, Diversity & Inclusion Director
Communications Subcommittee
The communications subcommittee is tasked with keeping our members informed by sending emails, making phone calls, and keeping the committee's social media and website update.
Joseph Fouts, Secretary

Cindy Gatewood, Communications Director
Outreach Subcommittee
The outreach subcommittee is responsible for forming relationships with nonprofits and other community organizations to assist in Democrats becoming actively involved in return becoming a positive impact on our community.
Ernest Morse, Treasurer

Vacant, Outreach Director